A good many Arts Society lecturers are now able to deliver their lectures on-line. Until we are able to meet again normally, we hope to replace our monthly lectures in the village hall with on-line lectures that you can view at home.  Our first lecture will be on
Thursday 11 June at 2pm when  Sian Walters will talk to us on The Guggenheim Museum, Bilbao and The Architecture of Frank Gehry
We will send you a link by e-mail a day or two before so that you can easily view the lecture. There will also be a telephone number for you to call if you have any difficulty.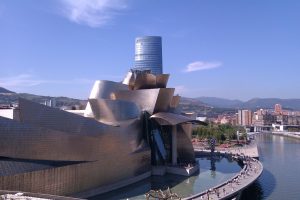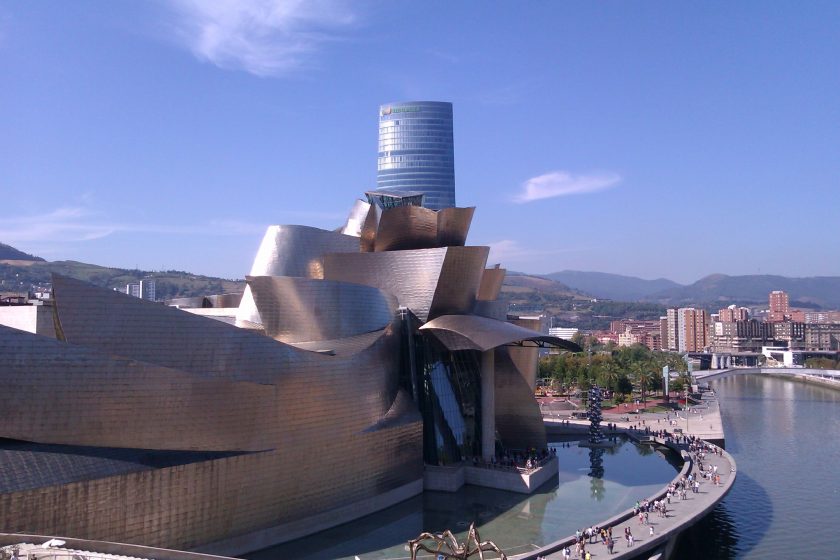 The Guggenheim is one of the most exciting – and extraordinary – buildings of the 20th C. We will hear about the Guggenheim Foundation, how the museum in Bilbao came about and Frank Gehry's architecture, plus an introduction to the collections in the museum. Art historian Sian Walters is one of The Arts Society's and National Gallery's top lecturers.
While we have had to postpone all our events scheduled for April to June, we are trying to give members as many opportunities as possible for arts-related activities at home and for keeping in touch.
Arts on the Internet
We are regularly updating our new Arts on the Internet page with ideas and recommendations for things you can see and hear at home. You'll find many links to: Lectures and Talks, Exhibitions, Theatre, Opera and Musical performances,  Virtual Tours of Museums and Galleries, Gardens  and other Members' Recommendations.  We hope you will find this useful and would welcome feedback and suggestions.  We're also now putting suggestions in our TAS Grayshott discussion forum under What's new to view at home?  on the Arts Society's new Arts Society Connected website.
We do hope you and your families all keep safe and well until we are able to meet again. Meanwhile, please do give any committee member a ring if you have any questions or would just like a chat – you are more than welcome. Here are some phone numbers for local help with everyday living:
Helplines
For help with getting food, prescriptions, dog walking etc, this is the  number for the wonderful Volunteer group for Grayshott and surrounding villages:  01428 748655
Hampshire and Surrey counties also have helplines:
Hampshire Coronavirus Helpline: 0333 370 4000
Surrey Helpline: 0300 200 1008
We offer an interesting range of lectures and visits within a friendly, approachable society. We welcome new members and also welcome visitors to our lectures and events.
Here are our forthcoming events: