An important inspiration for Charles Dickens, Rochester retains many mediaeval features, including houses in the High Street, the cathedral and castle. We shall have time to explore as well as having guided tours of the Cathedral, the second oldest in the country after Canterbury and of Restoration House, a unique survival of a city mansion from the 17th C and named from the stay of Charles II.  Dickens made it the home of Miss Havisham in Great Expectations.
By coach from Grayshott. Depart 08.15 Return c 18.30. Tickets £34. Booking is now open – book at the next lecture or online here.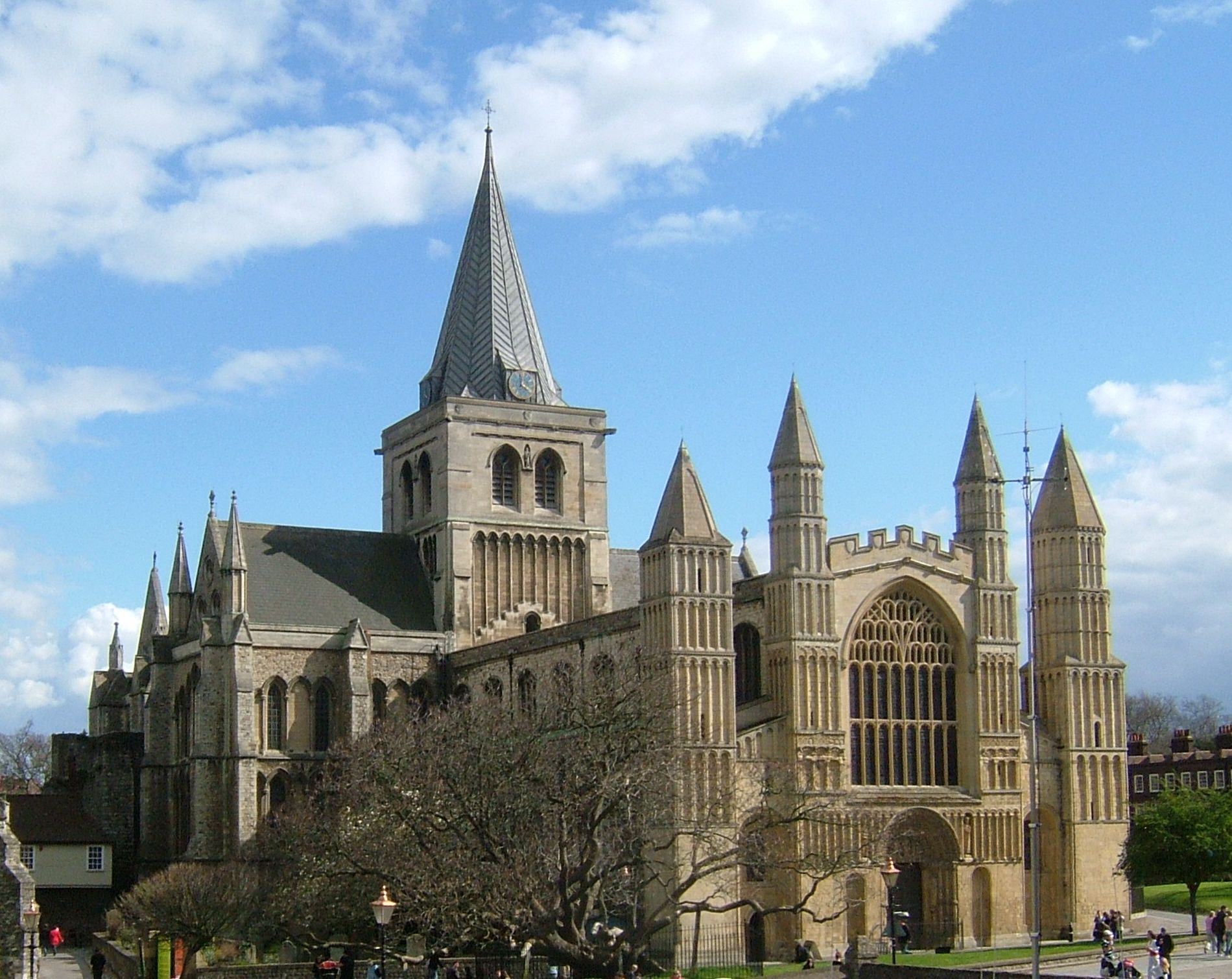 The Romans realised that Rochester was strategically important as it stood at the point nearest the sea where the river Medway could be bridged. So they built a bridge for their major Dover to London road, Watling Street (now the A2), and a protective fort. Later the Normans built a stone castle on the ruins of the old Roman fort and a new cathedral, though a first cathedral had been founded here as early as 604 AD. The cathedral has many notable features, especially the wonderful Norman architecture of the nave and the crypt, one of the finest Romanesque facades in England, medieval wall paintings and a magnificent 15th century chapter room doorway. It also houses Rochester's so called 'Mystery Book' – the Textus Roffensis, being the  only existing copy of the first code of English law, written in Rochester during the early 1120s.
Today the centre of the city with its long High Street retains much historical charm with some surviving mediaeval buildings jostling with later Georgian and Victorian ones. It has been much visited by our monarchs from William the Conqueror to Queen Elizabeth II, not to mention such luminaries as Samuel Pepys, William Hogarth, Samuel Johnson and Dame Sybil Thorndike.
But the person most closely associated with Rochester is Charles Dickens, who lived in nearby Chatham for a while as a child and later bought a house nearby. Only London has more mentions in his novels. In Great Expectations he set Miss Havisham's home in Restoration House. Taking its name from the stay of Charles II on the eve of his restoration to the throne, it is the amalgamation of two medieval buildings which were combined in the late 16th or early 17th C to create a mansion house. Over the past decade the present owners have restored the house, uncovered decoration schemes from the mid-17th C and filled the rooms with period furniture, ceramics and paintings, including works by Gainsborough, Reynolds and Constable.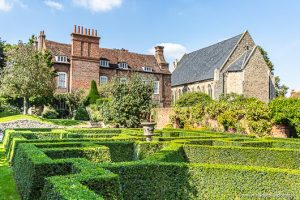 The house also has a very attractive large walled garden with a parterre, topiary, shrubs and herbaceous borders, as well as a former Tudor garden, including a Renaissance water garden, in progress of restoration.