A 6-day, 5-night tour to see the artistic and cultural highlights of Vienna. (You can read a report on our tour here.)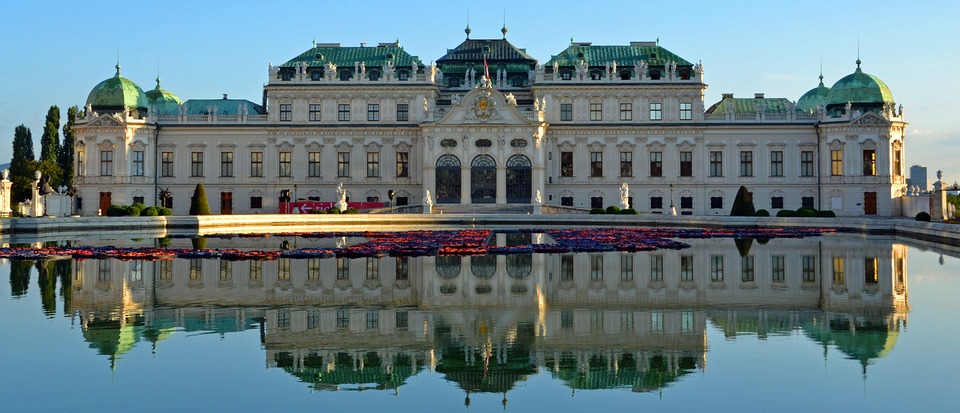 We are pleased to present our 2018 tour to Vienna, renowned as a city of culture, music, coffee houses and…..chocolate cake. The accompanying brochure from Tailored Travel gives more details and a booking form. Click here for the brochure.
 ITINERARY
Our 6-day, 5-night tour will include:
A guided city tour, including the delightful St Stephen's Cathedral, the baroque Karlskirche and the Art Nouveau style Secession Building.
A day out down the picturesque Danube valley by coach and river boat to see Benedictine Melk Abbey and the historic town of Krems.
The magnificent collection in the Kunsthistorische Museum, Vienna's main art gallery and museum.
Beautiful Schönbrunn Palace and gardens
Upper Belvedere Palace – Austrian and Impressionist paintings and noted for the world's largest collection of works by Klimt.
An option to see a full performance of the Spanish Riding School on their white Lippizaner horses.
The programme is a full one and there will be quite a bit of walking. But you always have the option of ducking out of any tour if you wish. There will in any case be free time to relax or visit some of Vienna's many other cultural attractions such as the Hofburg Palace, Albertina and Leopold Museums.
MUSIC OPTIONS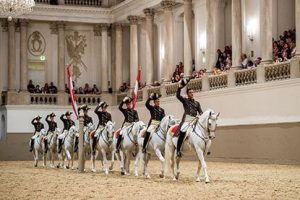 Vienna is also noted for music– think Mozart, Beethoven, Strauss, Haydn. So we also plan evening options,when programmes and prices are known, to hear:
the Vienna Boys Choir
an opera
a classical concert.
HOTEL   (See hotel website here)
Hotels right in the centre of Vienna are very expensive; so we've chosen the Parkhotel Schönbrunn. It's outside the centre but just a few minutes' walk from Schönbrunn Palace. It was once the guest house of Emperor Franz Joseph I.  It has its own restaurant and there are also others nearby or it's easy to travel into the centre if you want to go in independently in the evening.  As ever, single travellers may find they have either a single room or a double for single use. NB As in many parts of Europe, rooms are unlikely to have tea and coffee facilities (we pack a travel kettle and tea bags!).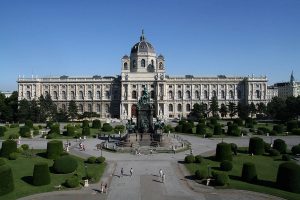 MEALS
Dinner in the hotel on the first and fourth evenings is included. On the other evenings, you can dine where you wish. We can also arrange a group booking either at the hotel or a restaurant for anyone who wants to have dinner with others on those nights. Our guide will show us the best places for lunch.
WEATHER
On average, maximum daily temperatures in mid-September are about 20 C, dropping to about 10 C at night. Usually a fair amount of sunshine but some rain also possible.
PRICE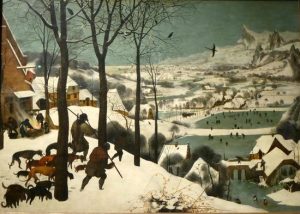 £1064 pp sharing. Single supplement £149.  You make payments to Tailored Travel, who operate the tour for us. They have many years' experience and we have used them before.
INSURANCE
You must have travel insurance. Either arrange your own or take out the one offered by Tailored Travel at £44. Note that this is designed for people with no pre-existing medical conditions. If you have your own insurance, please fill in the details where shown on the back of the booking form.
HOW TO BOOK
Please fill in the form in the Tailored Travel brochure and send it to Peter Crowfoot at the address on the front of the brochure or hand it in at the Visits Desk at a meeting.
Please include payment for your deposit of £150 per person and, if you are taking the company's travel insurance, the premium of £44 per person.
You can pay by debit or credit card or by cheque. If by card please fill in your card details on the booking form (but note there is a 2% charge for credit cards). Cheques must be payable to "Tailored Travel". You'll need to pay the balance by 19 July 2018.