Around the World in Stunning Aviation Posters – Mark Ovenden
Since the first commercial flight in 1919, airlines have needed to show an initial wary public where their services run and in doing so created some of the most iconic and beautiful travel posters. Spanning a century of art and design, from art nouveau images of the 'colonies', through Art Deco streamlined planes to satellite images of the planet….this world-wide journey is a visual delight, inspiring dreams of far flung destinations in vivid colours and styles.
Mark Ovenden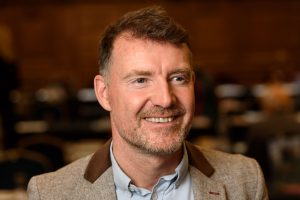 is a broadcaster and author who specialises in the subjects of graphic design, cartography and architecture in public transport, with emphasis on underground rapid transit. His first book Metro maps of the World  published in 2003, is a guide to the diagrams, plans and maps of underground rapid transit  system including images ranging from photos of the systems to rare and historical maps. Paris Metro Style in Map and Station Design was published in November 2008. Railway Maps of the World was published in May 2011 in the USA, a British edition was produced in September 2011. London Underground by Design was published by Penguin Books in January 2013. A celebration of the Johnston typeface centenary and 90th anniversary of Gill Sans was published in 2016, and in 2017 Mark fronted a television documentary for BBC Four on the subject of Johnston and Gil and in November 2018 he presented a documentary for BBC Radio 4 on skyscrapers. Other works on graphic design and transport systems are in preparation.