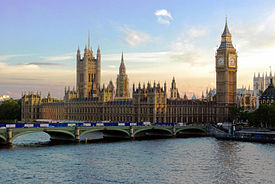 For a report on this visit click here.
Blue Badge guided tour of the Palace of Westminster, including both Houses of Parliament – the setting for 1000 years of our history and politics with wonderful art and architecture. Our unique and beautiful seat of Government is likely to undergo a major restoration programme, when tours may be more difficult. So this is an opportunity to tour it now
Guided tour of the Supreme Court – including the magnificent Justice's Library, not normally open to the public. Hear about the work of the court and the history and artwork of the building.
Travel by coach leaving Grayshott at 08.00 Return c 18.00
Further Information of Price and Contact Details