Visit to the imposing splendour of this Jacobean house, home to the Cecil family, the Marquess of Salisbury, for 400 years. The extensive gardens and grounds also house the remains of the old Royal Palace, the childhood home of Elizabeth I, many reminders of whom permeate the house.
Tickets – £39 which covers coach, entrances, guided tour & gratuity.
(Coach from Grayshott at 09:00 arriving back at c17:30)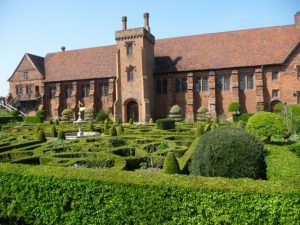 Built in 1485, the original Royal Palace of Hatfield was the childhood home and a favourite residence of Queen Elizabeth I, after it had been seized by Henry VIII from its owner and builder, the Bishop of Ely. Elizabeth was under virtual house arrest at Hatfield during the reign of her sister Mary, but officially addressed her councillors and courtiers for the first time as Queen in the Great Hall, seated on her throne.
Part of the Palace,  containing the Great Hall, still remains but much of it was taken down in 1608 by Robert Cecil when he acquired the Palace from James I in exchange for Cecil's old home. Cecil, first Earl of Salisbury and son of Lord Burghley, the chief minister of Elizabeth I, wanted an even grander (and more modern) house, and built the prime example of Jacobean architecture and interior design that we see today.
Home to the 7th Marquess and Marchioness of Salisbury and their family, superb examples of Jacobean craftsmanship can be seen throughout Hatfield House, such as the Grand Staircase with its fine carving and the rare stained glass window in the private chapel. Among many reminders of Elizabeth I that the houses still holds, the Marble Hall houses the famous 'Rainbow Portrait' of her.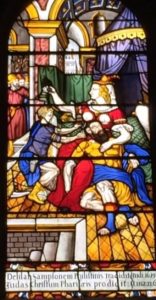 Hatfield boasts extensive grounds that abound with exquisite gardens — including a Maze Garden — as well as parkland and its own lake. Our visit will include access to the less frequently open East Garden.