The East End is one of London's most fascinating and dynamic districts.  It is essentially the story of immigration, wave after wave of people coming to London to seek refuge, looking for a better life. The Story of the Old East End virtual tour tells their story.  Using powerful images, video and google street view our journey takes us from the arrival of French Huguenots in the 1680's through to the more than 10,000 Jewish Kindertransport children who arrived at Liverpool Street station in 1939.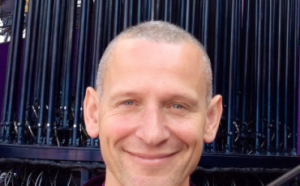 Pepe Martinez is an award winning London Blue Badge Tourist Guide.  He was born in the East End and has lived there all his life.  He is an accredited Institute of Tourist Guiding Trainer and is currently tutoring on the London Blue Badge training course.
Note that Pepe will not be walking during this tour (so no problems with weather and traffic noise) but his highly recommended presentation will include photographs, pictures and maps as well as street views. You'll be able to ask questions.
There is no need to book for this virtual tour, which will take place on Zoom. A link will be sent to all Members beforehand. The cost will be covered by your annual membership subscription.