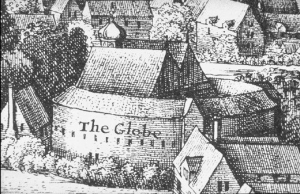 A chance to see the Globe backstage followed by an informative guided tour of Goldsmith's Hall
Shakespeare's Globe is a reconstruction of the Globe Theatre, an Elizabethan playhouse in the London Borough of Southwark, on the south bank of the River Thames that was originally built in 1599, destroyed by fire in 1613, rebuilt in 1614, and then demolished in 1644. The modern reconstruction is an academic approximation based on available evidence of the 1599 and 1614 buildings. It was founded by the actor and director Sam Wanamaker and built about 230 metres (750 ft) from the site of the original theatre and opened to the public in 1997, with a production of Henry V. The site also includes the shell for a reconstruction of the Blackfriars Theatre, another Elizabethan theatre, due to be completed and opened in November 2013 as the Sam Wanamaker Theatre.
The Goldsmith's Company is one of the 12 Great Livery Companies of the City of London, receiving its first Royal Charter in 1327. It was founded to regulate the craft of the goldsmith and has been responsible for testing gold and silver from 1300 to the present day. In 1975 platinum was added and in 2001 palladium. Our word 'Hallmark' comes from the C15th, when craftsmen in London were first required to bring their artefacts to the Goldsmith's Company Hall for assaying and marking. The present magnificent hall dates from 1835 and is open to the public only on a limited number of occasions. Rosemary Ransome Wallis is the curator of the Goldsmiths' Company's unique collection of antique and modern silverware, jewellery and art medals, on which she is a world expert. She gave us an inspiring talk in November on C20th silverware and we are delighted that she has agreed to lead our tour.