This Special Interest Morning will be held on-line via Zoom
Two lectures given by JAMES TAYLOR.
Dr James Taylor, a former curator of pictures at the National Maritime Museum, Greenwich, presents highlights of maritime art from the 16th century to the present day, followed by a talk revealing the fascinating story of how art helped camouflage ships in the first World War
10.30 – 11.30 Session 1: Highlights of Maritime Art from the 16th century to the present.
Subjects by diverse Dutch, French, Italian, German and British artists include dramatic sea battles, ship portraits, ports and harbours, fishing, Captains James Cook and Matthew Flinders, Vice-Admiral Lord Horatio Nelson, royal yachts and races, Isambard Kingdom Brunel, ocean liners, as well as some official war artists. The historic buildings of the National Maritime Museum are also highlighted.
11.30 – 12.00 Break for your refreshment
12.00 – 13.00: Session 2 : Dazzle disguise and disruption in war and art.
In 1917 Norman Wilkinson a first rate marine artist invented Dazzle camouflage of ships. Thousands of British and Allied ships were painted with vivid and contrasting colours to deter U boat attacks . Hear more about the artist and his team that continues to inspire art, design and fashion.
The cost for the two lectures is £10 per person.
Book online here or please contact Ros Balfour on 01428 60 4462 or rosbalfour@yahoo.co.uk.
James Taylor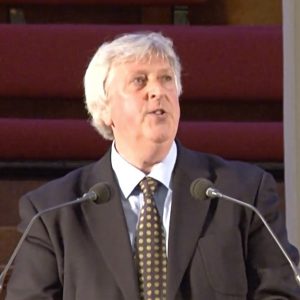 Studied at the Universities of St Andrews and Manchester, and is a former curator of paintings, drawings and prints, and co-ordinator of various exhibitions and galleries, at the National Maritime Museum, Greenwich, also lecturer and ships' historian on board cruise ships. Publications include illustrated histories of Marine Painting (1995) and yachting art Yachts on Canvas (1998), The Voyage of the Beagle: Darwin's extraordinary adventure aboard FitzRoy's famous survey ship (2008), Careless Talk Costs Lives: Fougasse and the Art of Public Information (2010) and Your Country Needs You: the Secret History of the Propaganda Poster (2013). Completed his PhD at the University of Sussex in 2015 on the voyager artist William Westall (1781-1850) who sailed with Commander Matthew Flinders aboard HMS 'Investigator' (1801-1803) the first ship to circumnavigate Australia. Guided tours of the buildings and artworks of the National Maritime Museum can be arranged for groups.