Treasures of the Silk Road – from China to the Mediterranean.
Three lectures given by Christopher Bradley on Tuesday 19 November from 10.00 – 15.00
See Ros Balfour at our meeting or give her a call on 01428 604462 to book tickets at £25 per person which includes coffee and wine/soft drinks and fruit at lunchtime. Bring your own packed lunch.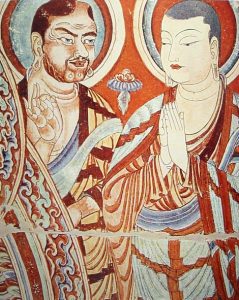 The silk route is the greatest trade route the world has ever known. As well as carrying precious goods, it was also the highway for expanding religions and new art forms.
The silk route extended for over 8,000 kms, acting as a highway for beliefs, ideas, inventions and art, whilst silk was just one of the many products traded for 1,400 years. Buddhism spread throughout Central Asia and there are wonderful paintings from the Magao Caves at Dunhuang and the 'Caves of the Thousand Buddhas' at Bezeklik. Samarkand and Bukhara are the beginning of the great Islamic buildings that continue through Persia and Syria. Along the way we see traditional murals, ceramics, statues, carpets, architecture, mosaics, tile-work, rock carvings and of course, silk itself.
First session:  China and the East
Second session:  Central Asia
Third session: The Levant and the Near East.
Christopher Bradley.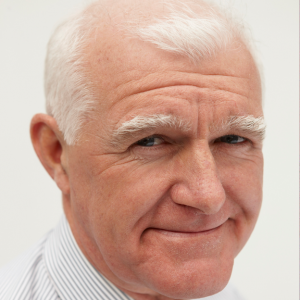 Expert in the history and culture of the Middle East and North Africa. As a professional tour guide and lecturer he has led groups throughout the Middle East and Asia. Has written extensively on Arabia and is the author of The Discovery Guide to Yemen, Insight Guide to the Silk Road and Berlitz Guides to Libya; The Red Sea; Cairo; Abu Dhabi and Nile Cruising. As a photographer has pictures represented by four photographic libraries. A broad range of lecturing experience, including to the Royal Geographical Society and the Royal Institute of British Architects. As a film producer and cameraman he has made documentaries for the BBC, National Geographic TV and Channel 4.