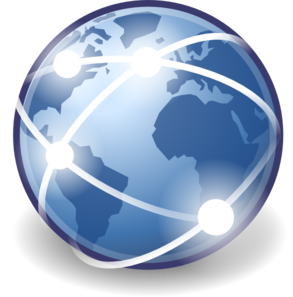 (Last updated 27 January 2021)
We can't meet as usual yet but we are now holding on-line lectures and virtual tours, which have been very successful.  Meanwhile, there are lots of things we can do on the internet to alleviate art withdrawal symptoms! Scroll down here to find links to:  Talks and Live Virtual Tours, Exhibitions, Performing Arts, Virtual Tours of museums and galleries, Gardens, Members' Recommendations and Art Quiz.  We'll keep updating it; so check back for new ideas.
Added recently :
Thames Luminaries – a series of short talks about houses and gardens along the Thames has just started. Details here
Explore the Raphael Cartoons at the V & A – a new interactive show
Composers at the Royal Academy of Music – an Arts Society film with musical excerpts. Click here
Quiz about Illustrators – see below

Virtual Tour in Tokyo – 16 Feb. Details below
The Dig – film about the Sutton Hoo excavations on Netflix
Sian Walters' lectures and virtual tours, with local guides, through the winter. February's tours include Lisbon and the Doge's Palace in Venice Click here
The Royal Opera House's recorded opera and ballet performances to watch for just £3.
Have a look at our on-line discussion forum for TAS Grayshott, where your own comments and ideas are very welcome. Click here for the forum, which is on The Arts Society's new AS Connected website, where you can also read about and contribute to wider subjects.  We also have  our own  our Facebook page, where you can comment here
For many more ideas, the Arts Society have also put on their new website a wide range of links to websites of interest. Click here
Donations to the Arts. All arts organisations, such as theatres, opera houses, orchestras, museums, galleries and more are suffering financially from the pandemic. While there are very many good causes to support in these times, if you are in a position to make any donations, you may like to consider including one or more arts organisations.
LIVE VIRTUAL TOURS

Sian Walters, who gave us our own first on-line lecture, now has Cultural Travels From Home. She is offering both talks and virtual tours, with local guides, through the winter.  Her tours include ones in Assisi, Budapest, Lisbon, Moscow, and Venice. Click here
London and York Virtual Tours. Led by Pepe Martinez, a group of London Blue Badge Guides and one from York have now put together a programme of 20 virtual tours running from January to March – two each week with recordings available. Individuals can buy a subscription for the whole programme for £40 or £60 for a couple, or at least in January, just buy one tour. There's no website but if you're interested, please contact Visits Secretary, Wendy Allan and she will forward details.
Virtual Tour in Tokyo – 10.00 Tuesday 16 February, courtesy of TAS Richmond and Inside Japan tours.  A live virtual walk around the Sangenjaya district of Tokyo. Pay £5 donation either by bank transfer to sort code 40-38-18, account 31024191 or by cheque payable to The Arts Society Richmond at 238 St Margaret's Road, Twickenham TW1 1NL. Join by Zoom here or YouTube here
QUIZ ABOUT ILLUSTRATORS

Kindly devised by a friend, see if you can identify the illustrators of these lovely images. [Link]. Three points for correctly naming the illustrator, and one each if you can name the author and the book/story/fairy tale from which it comes. Link to the answers at the bottom of the page.
TALKS
On a Friday night (and available thereafter) you can take Cocktails with a Curator at New York's Frick Collection while he or she talks about a painting.  (Cocktail recipes supplied!)
Stella Lyons continues her Friday morning talks  – see her website here.
The Arts Society's earlier fortnightly short talks – you can still watch some of them here.
The National Gallery has a curator-led on-line tour of their current exhibition of Artemsia Gentileschi but now only for members.  Book here . They also have several virtual tours of their permanent collection and other free video talks So does the Tate – click here.
HENI Talks These are short talks that are free to view on the internet. HENI is an international art services business working with leading artists and estates across publishing, print-making, digital, film and art research. Click here .
Art and the Country House – not talks but illustrated essays on art in some of our major country houses (including Petworth)
EXHIBITIONS
Many museums and galleries are offering free to view tours of recent or past exhibitions or films about them. Here are some examples of currrent on-line exhibitions:
Explore the Raphael Cartoons at the V & A – a new interactive show. The National Gallery's exhibition has had to be postponed but the V and A have devised this show where you can explore the cartoons in great detail on-line.
The Royal Academy of Arts opened but then had to close again their postponed Summer Exhibition. However, you can still take a a virtual tour. Click here and scroll down.
You can also see virtual tours of :
Gauguin and the Impressionists
You can watch a short video of Tracey Emin talking about the exhibition Tracey Emin/Edward Munch: The Loneliness of the Soul
The British Museum had to postpone its big exhibition about the Arctic: Culture and Climate but has highlights and videos to view on line
If you enjoy Grayson Perry, read his own account of his new work at the BM  Tomb of the Unknown Craftsman 
Compton Verney – has an exhibition about Cranach
Tate Modern has a short film and exhibition guide about their Andy Warhol exhibition
If you were planning to go to the Tutankhamun exhibition but missed out last year because of the lockdown, you can get a flavour of it at here.  There's also a good BBC documentary on their YouTube channel here.
PERFORMING ARTS

The National Theatre now has a large number of recordings of their plays that you can watch on-line for a monthly subscription. Click here
The Royal Opera House – had to cancel their live performances of Tosca because of the latest lockdown but have several recorded ballet and opera performance available for you to buy to view on line for just £3.
There's also Operavision – click here for a wide range of opera performances
Medici TV also has a wide range of concerts, operas and ballets
Wigmore Hall – continuing to stream free live concerts here
Sadler's Wells is showing dance performances on-line
Shakespeare's Globe also has on-line performances to rent or buy
It's also worth having a look at What's On stage for news of new events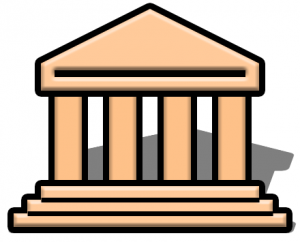 VIRTUAL TOURS OF MUSEUMS AND GALLERIES
Many world famous museums and galleries have virtual tours that you can access for free by going to their websites.  Google Arts and Culture  also showcases artworks from museums and galleries worldwide on a major website with suggestions for all sorts of art activities as well. Go to it here
Recommendations for ones you like are very welcome. Here are a few  suggestions:
David Parr House, Cambridge – take a live virtual tour of this beautifully preserved Arts and Crafts worker's home
Birmingham Museum and Art Gallery – take the virtual tour – don't miss the Burne-Jones room and the Staffordshire Hoard
Kettles Yard, Cambridge, former home of Jim and Helen Ede – take the virtual tour here too
Petra, Pyramids, Angkor Wat, Taj Mahal, Venice – take virtual tours
Monet's Water Lilies at the Orangerie – a virtual tour
While you are in Paris, why not go up the Eiffel Tower and see the views?
The Rijksmuseum in Amsterdam
The Courtauld Gallery, currently closed for refurbishment anyway, has a wonderful collection, especially noted for Impressionists.
The Frick Collection  of paintings, sculpture, and fine and decorative art of all sorts is housed in Henry Clay Frick's former mansion on New York's Fifth Avenue. On Friday night they are continuing their series of 'cocktails with a curator' series of talks 
Dulwich Picture Gallery has a number of short films to view. Have a look at artist Lachlan Goudie taling about John Singer Sergeant's lovely watercolours.
The Isabella Stewart Gardener Museum in Boston has an extraordinary collection  of world-class art works from ancient times to the 20th C. Collected by one woman with a love of art – and a great deal of money –  and  housed in a purpose built house in the style of an Italian palazzo. Look at Google' s virtual tour and explore anything you're interested in in more detail on the museum's website. Make sure you look at the amazing upper rooms (including the ceilings)
Fancy a virtual trip to Florence? Go to the Uffizi with links to the Pitti Palace and Boboli Gardens too.
Or lift your spirits with Sorolla's wonderful effects of light at the  Sorolla Museum in Madrid.
Closer to home, take a trip to the Laing Art Gallery in Newcastle and see Holman-Hunt, John Martin, Henry Moore and others.
GARDENS
The National Garden Scheme has a huge range of virtual garden visits as well as much more.
For more garden ideas have a look at Waddesdon Manor's gardens or try this video about Prince Charles's Highgrove House, with Alan Titchmarsh.
MEMBERS' RECOMMENDATIONS

The Dig – film about the Sutton Hoo excavations. It's on Netflix but you can always join for just a month if you're not a suscriber.
The Sights and Sounds of LS Lowry – see and hear it on Google Art and Culture here
Maggie Hambling – making love with the paint on BBC2  – see it on catch up here
Simon Schama's BBC TV series on The Romantics and Us on iPlayer.
Art in Persia – an excellent series well presented by Samira Ahmed and available on BBC 4 iplayer
The Joy of Painting  – also on BBC 4 iplayer – American painter Bob Russ paints landscapes in half an hour mostly with a 2- inch brush and a scraper. Oddly fascinating.
Museums in Quarantine  on BB4  and Grayson Perry's Art Club on Channel 4 both on catch up
The Guardian Arts Page on-line  Several members have recommended the Guardian newspaper's on-line arts page. It's free to view.  Here's a link.
Coursera offers on-line courses by universities, some free, in a wide range of subjects including art and art  history. Click here to see some of the courses offered.

Philip Mould – Art In Isolation on YouTube  A series of 10 short talks in which Philip Mould talks about his personal art collection. Philip owns a gallery in Pall Mall and is a well-known writer and TV presenter. Here's a link to the full series –  scroll down on the page to view the different episodes.
The Ghent Altarpiece by Van Eyck  Some of you will remember that when we stopped in Ghent on our way to Amsterdam in 2015, we weren't able to see the famous Altarpiece, which was being restored. There are lovely pictures, close ups and details of the restoration now. Click here. You can also see anexcellent short film about the recent Van Eyck in Ghent exhibition  presented by Waldemar Januszczak
The London Symphony Orchestra and from the other side of the world the Melbourne Symphony Orchestra  (Listen to a virtual choir singing Walzing Matilda – very moving.) The Royal Albert Hall is also streaming performances by mainly individual artists.
Doodlechaos  For an unusual bit of fun while listening to music, try 'Doodlechaos'. Here's Beethoven's 5th
Lots more – classical and others – at https://www.youtube.com/user/DoodleChaos/videos
Illustrators  Quiz – find the answers [here]
If you want another quiz and haven't done it before try this one:
Big Art Quiz
Julian Halsby, Chairman of The Arts Society Sherborne, has put together an excellent quiz, which has kindly been shared with others. Find it attached here. It's not easy!  The answers are here but try not to peek too quickly…