The Market For Antiques in the UK Today – or- Why No-One Wants to Buy Your Wardrobe Anymore!  by Matthew Denney
Today we are in a world of 'downsizing, decluttering and minimalism. Long gone are the days of high demand and eager buyers furnishing with antiques and dealers filling container load after container load of furniture to send around the world. Different times generate different markets and today 'no one wants brown furniture' is a  mantra that is regularly repeated as an unquestionable fact of life.
There are many reasons for these changes, fashion, the size of our homes, the way we live, the age of the furniture, the cost of antiques – surprisingly items being too cheap can have an impact on demand, the media, the way our parents furnished, taste and even government policy can all impact on the way we live at home and furnish at work.
In this talk we will consider what it is people do want to buy and look closely at the factors driving the current trends.
Illustrated with many images from the antiques business and supported by anecdotes from over thirty tears of professional practice we will hear what really happens in the day-to-day life of the antiques business. With tales of some of the most interesting items to come on the market, some of the most colourful collectors and the most surprising events in this vibrant and ever-changing world.
Matthew Denney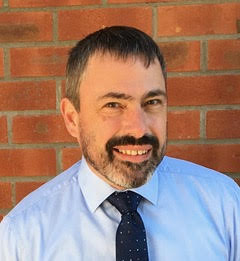 Matthew has worked with fine and decorative arts all of his life and has been employed as an auctioneer and valuer with a number of firms. He is currently a senior valuer and head of department at Lawrences in Crewkerne, one of the countries leading provincial auctioneers. He has worked in Higher Education as Course Leader and Senior Lecturer on the no longer extant Fine Arts Valuation Degree at Southampton University. He has taught a range of subjects including furniture, silver and art and design history. Matthew completed a PHD in the Arts and Crafts Movement and has written on design history for a number of publications. His current research interests are 'Great Exhibitions', 'Post War Design and Architecture' and 'The Crafts in Post War Britain'.