Inspired By Stonehenge by Julian Richards
Stonehenge is the most celebrated and sophisticated prehistoric stone circle in the British Isles.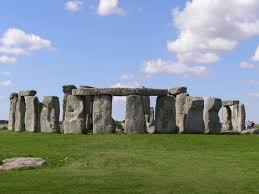 This lecture explains why Stonehenge must be regarded as architectural in its layout and construction, embodying techniques that for centuries convinced antiquarians that it could not have been built by 'primitive' ancient Britons but must be a product of 'sophisticated' Romans.
The talk will then explore how, over the last two centuries, this iconic structure has inspired painters, potters and poets. Blake, Turner, Constable and Moore are amongst those who have been drawn to this magnificent ruin, resulting in a diverse catalogue of images and impressions. Finally, we will look at Stonehenge as a global icon and how it's instantly recognisable stones now grace tea towels in Wiltshire, phone cards in Japan and stamps from Bhutan.
Julian Richards
Julian Richards Studied archaeology at Reading University and has since worked as a professional archaeologist, in commercial archaeology, for English Heritage, for the BBC and as an independent. He was elected a fellow of the Society of Antiquaries of London in 1992 and is being awarded an honorary doctorate. Julian has been involved in teaching and outreach projects, lecturing widely in continuing education, to groups and societies and to special interest tour companies. A career in broadcasting involved researching and presenting Meet the Ancestors and Blood of the Vikings for BBC2, and Mapping the Town for Radio 4. Julian is the author of a number of English Heritage publications on Stonehenge, including the previous and current guide books to the monument and landscape. He is guest curator of Wish you were here, an exhibition of his own extensive collection of 'Stonehengiana' which is currently on display at the new Stonehenge Visitor Centre. He also curated an exhibition for the Ludwig Boltzmann Institute in Vienna, in 2016.